Northern India & Nepal
Booking Dates
04/02/2023 through 11/08/2023
Travel Dates
04/02/2023 through 11/28/2023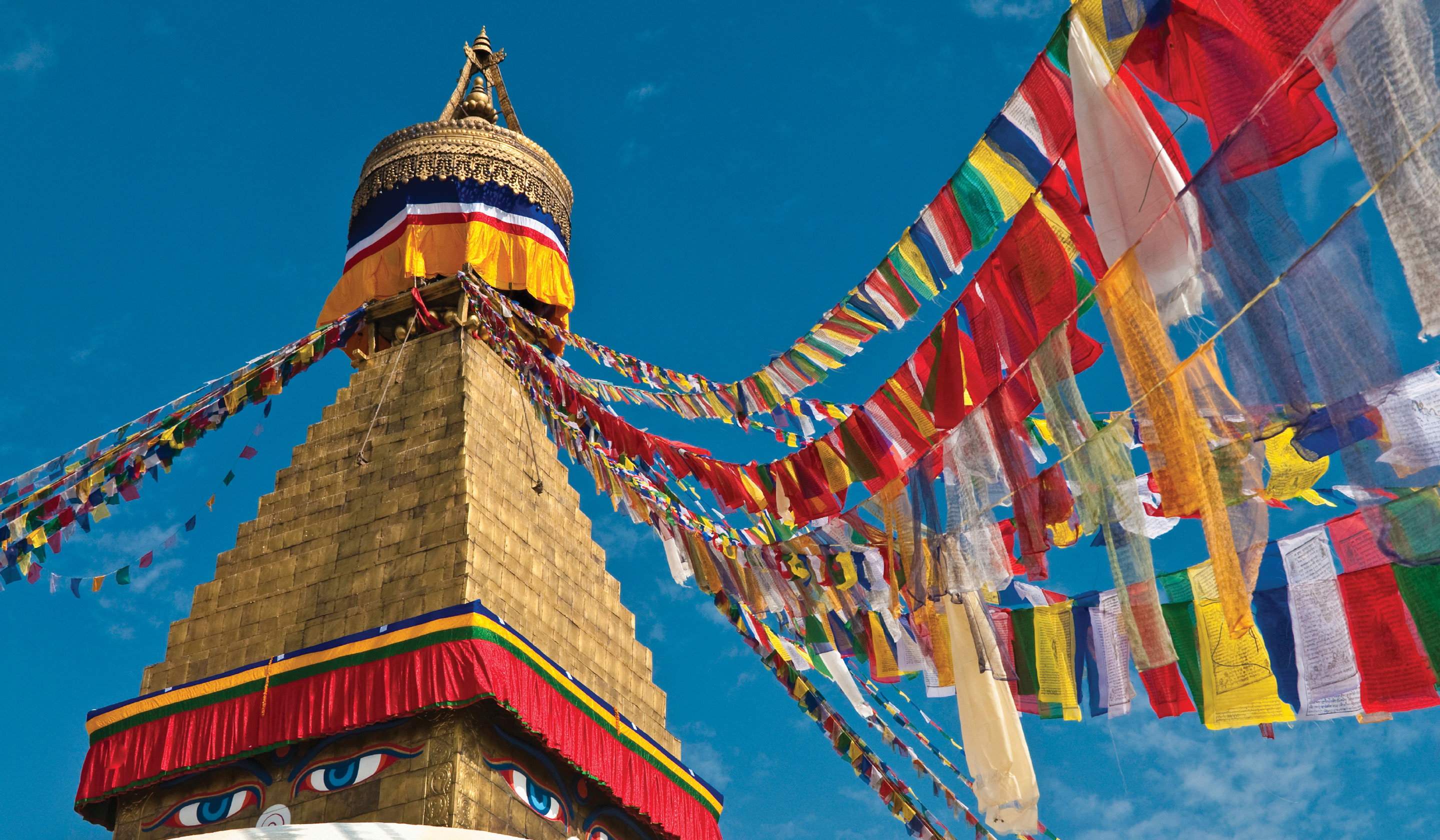 Northern India & Nepal


From the Arabian Sea to the Himalayas, from the ultramodern architecture of New Dehli to the forests of Bandhavgarh National Park in India and Chitwan National Park in Nepal, our unique experiences show you the incomparable cultural diversity, compelling history, and spectacular natural beauty of the Indian subcontinent.
Set off on game-viewing safaris in search of the elusive tiger… fly over the landscapes of Mt. Everest on a flightseeing tour… visit a Buddhist monastery in Kathmandhu… discover the architecture of Bhaktapur, along the ancient trading route from Nepal to Tibet… feel the spiritual passion of the Taj Mahal, poetry in marble… explore the Heritage section of Mumbai… wander awestruck among the eye-opening Hindu temples of Khajuraho… and enjoy an unusual opportunity to join in hands-on community projects as a volunteer in places where there is need, working with local villagers to improve their lives, forging friendships across cultures.
| Day | Description | View All |
| --- | --- | --- |
| Day 1 | New Delhi, India | Details |
| Day 2 | New Delhi, India | Details |
| Day 3 | Kathmandu, Nepal | Details |
| Day 4 | Kathmandu, Nepal | Details |
| Day 5 | Kathmandu, Nepal | Details |
| Day 6 | | Details |
| Day 7 | | Details |
| Day 8 | | Details |
| Day 9 | Agra, India | Details |
| Day 10 | Agra, India | Details |
| Day 11 | Agra, India | Details |
| Day 12 | Khajuraho, India | Details |
| Day 13 | | Details |
| Day 14 | | Details |
| Day 15 | | Details |
| Day 16 | Mumbai, India | Details |
| Day 17 | Mumbai, India | Details |
| Day 18 | Mumbai, India | Details |